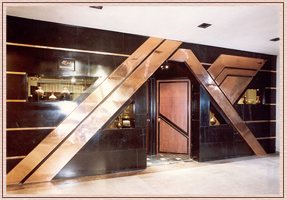 Mess Negar Gallery was established at 1989, aiming to present the prominent works of Iranian contemporary artists. These works adhere Iranian techniques and the designs are originally, pure Iranian traditional style.
The main activities of this gallery are to demonstrate the engravings since this works are done by hammer and engraving chisel and the techniques used are unique in the world. Our visitors consist of those from cultural centers, museums, tourists, collectors and those interested in traditional art works and any real and legal entity can purchase these art works for their friends and guests. These works are unique and carry an ID card.
Mess Negar Gallery holds exhibitions every year to introduce the famous Iranian artists, especially those working in traditional fields or those in border- line of tradition and modernism. This gallery has participated, directly or indirectly, in tens of exhibitions, inside and outside of Iran. The art works presented in Germany, Italy, Canada, Japan, Mexico, Argentine, Sweden, and Saudi Arabia have been welcomed.

Management: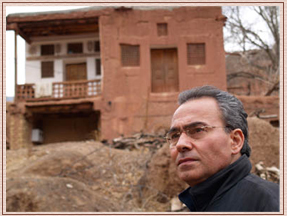 1973- 1982
Active in Traditional works and handicrafts in Isfahan and Tehran
1983- 1989
Deputy of Trade and member of Board of Iran Handicraft Organization
1989
Management of Mess Negar Gallery
1989- 1991
External Trade Officer of Department of Export of Iran Handicraft Organization in the field of traditional art works
1991- 1994

-

External Trade Officer of ICS in the field of traditional art works and carpets


-

Officer of Museum of Iran Handicraft Organization


-

Member of Evaluation Committee of Artists in of Engravings Cultural Heritage Organization